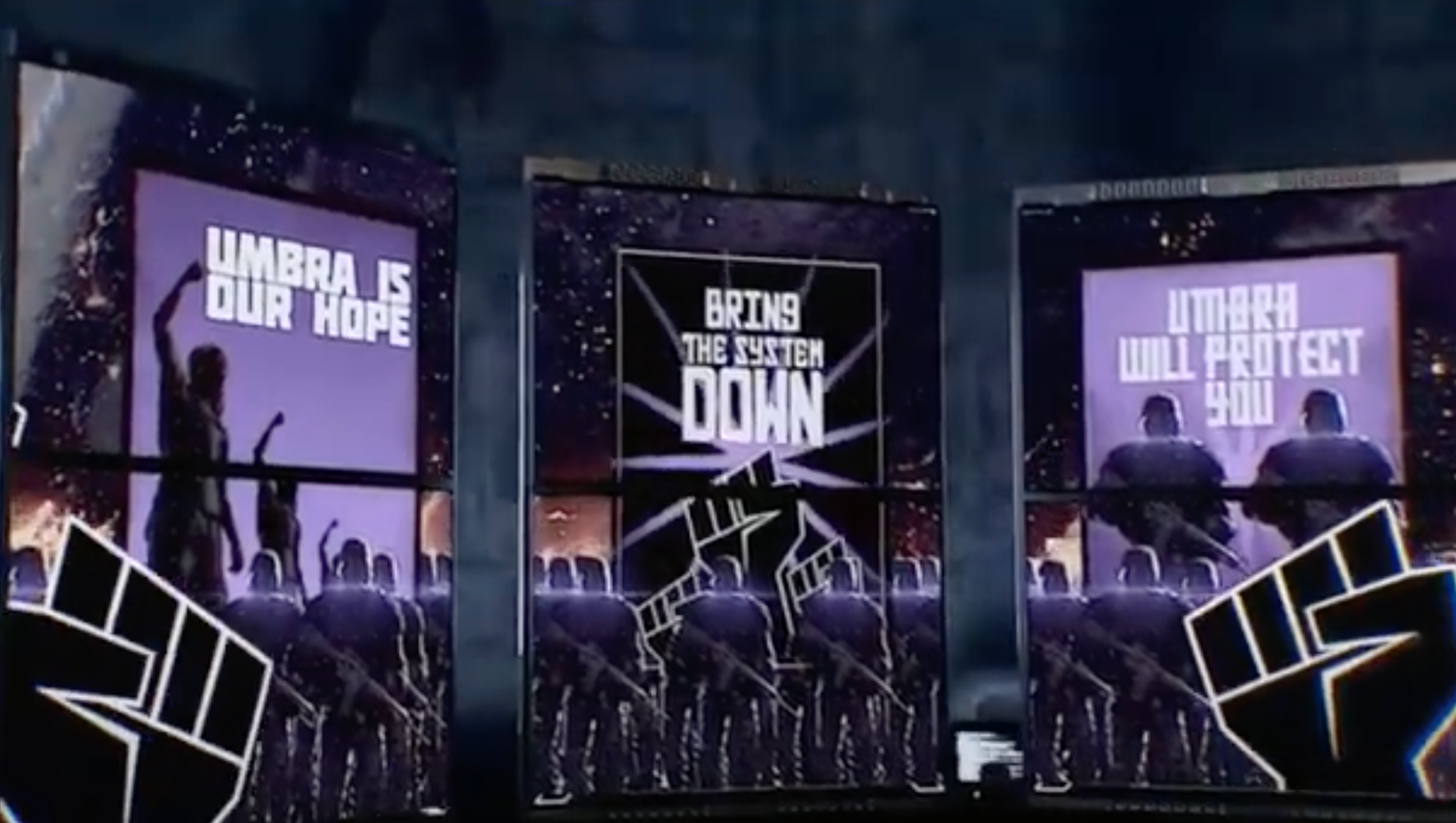 French video game giant Ubisoft apologized Friday after social media pointed out that one of the company's newest games, "Elite Squad," features the Black Power fist as the symbol of a group portrayed as a terrorist organization.
The mobile game's antagonist is a "faceless organization that wants to build a new world order" named "UMBRA," which is Latin for "shadow."
A trailer uploaded by a fan to YouTube last week described UMBRA as "taking advantage of escalating civil unrest" to disrupt world governments. UMBRA's logo is a stylized raised fist nearly identical to the Black Power fist, which is associated with liberation and commonly used by movements such as Black Lives Matter. 
"They claim to promote an egalitarian utopia to gain popular support, while behind the scenes, UMBRA organizes deadly terrorist attacks to generate even more chaos," the trailer said. 
After the video was posted, an outcry went viral over the usage of the raised fist and the events depicted in the game's trailer, which eerily mirror this summer's social unrest and racial injustice protests.
Multiple commentators chided the company for its decision to portray UMBRA in such a manner, especially after Ubisoft has repeatedly insisted that its output is not intended to carry any political meaning, (The company also pumps out yearly military games under its "Tom Clancy" franchise.)
Following the criticism, both the "Elite Squad" and Ubisoft company Twitter accounts issued apologies, stating that the imagery would be edited out of the game following an update. 
Calling all HuffPost superfans!
Sign up for membership to become a founding member and help shape HuffPost's next chapter