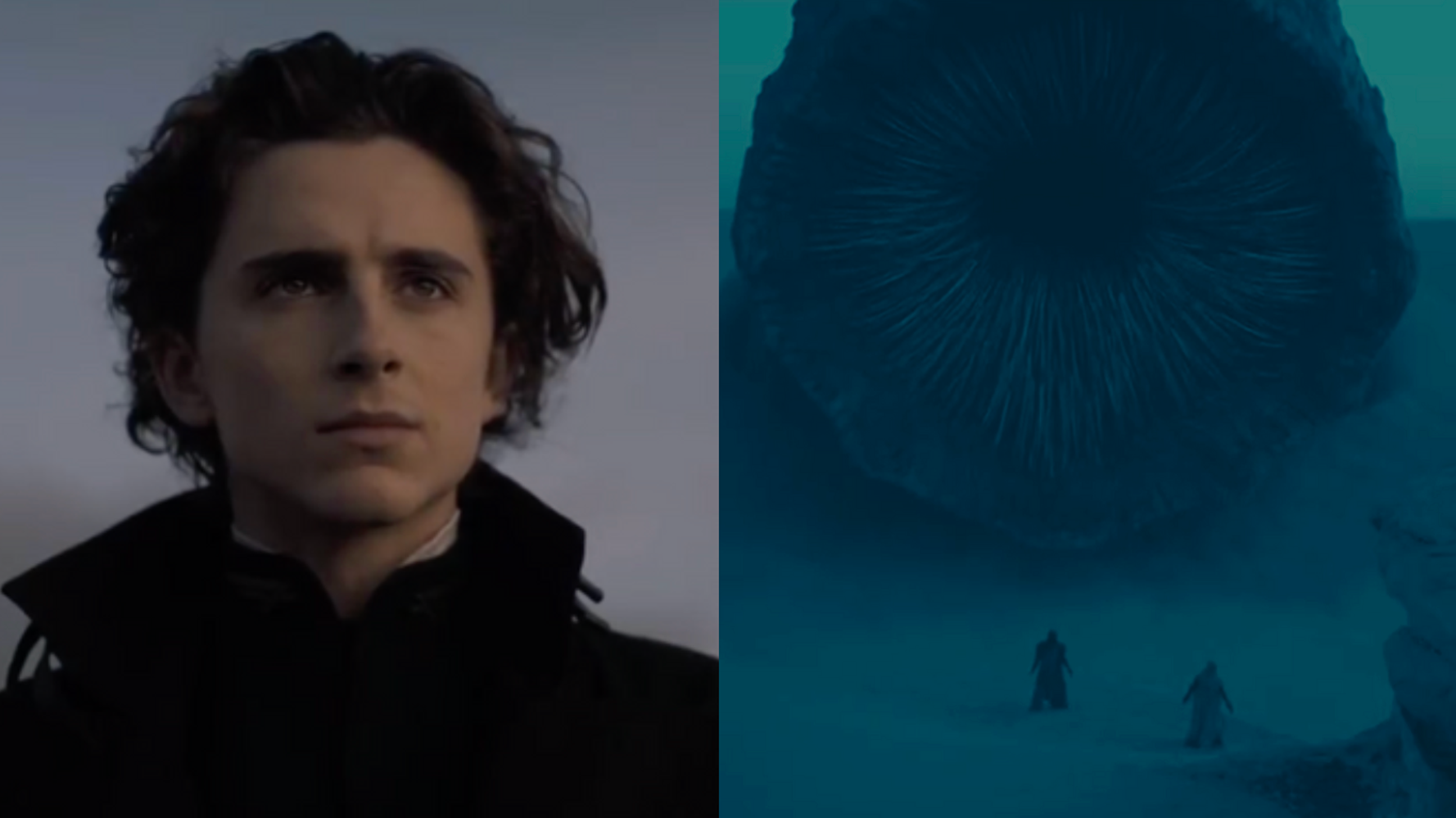 The first look at Academy Award-nominated director Denis Villeneuve's adaptation of Frank Herbert's 1965 sci-fi classic of the same name, which is said to have heavily influenced the galaxy far far away, arrived on Wednesday.
Set tens of thousands of years in the future amid an intergalactic empire, the space opera chronicles the fight for control of the desert planet Arrakis, also known as Dune, and its addictive, mind-altering resource by various warring families. 
Featuring an all-star cast led by Timothée Chalamet, Zendaya, Oscar Isaac and Rebecca Ferguson, "Dune" traces the journey of anti-hero character Paul Atreides (Chalamet) as his family is tasked with overseeing the production of the powerful narcotic ― an assignment that dismays the rival House of Harkonnen, which has set a dangerous plan in motion.
On Arrakis, Paul develops close bonds with the planet's original dwellers, known as Fremen, including Chani (Zendaya), as he's imbued with unimaginable power that places him at the center of a long-held prophecy spelling doom for the entire galaxy. And if that wasn't enough to deal with, giant worm monsters roam the sands of the planet in case anybody gets too comfortable. 
In a Twitter Q&A ahead of the trailer release, Villeneuve said he cast Chalamet in the role because the actor has a "deep intelligence in the eyes" and an "old soul."
"The immediately appealing thing about Paul was the fact that in a story of such detail and scale and world-building, the protagonist is on an anti-hero's journey of sorts," Chalamet told Vanity Fair about the role earlier this year. 
Given the struggles previous filmmakers have faced adapting the colossal text ― David Lynch's 1984 film version is still a sore subject for the director ―Villeneuve insisted that he tell the story across two films, with a sequel expected to hit theaters in the coming years. 
"Dune," which is set to hit theaters Dec. 18 barring any COVID-related delays, also stars Josh Brolin, Sharon Duncan-Brewster, Jason Momoa and Javier Bardem.
Calling all HuffPost superfans!
Sign up for membership to become a founding member and help shape HuffPost's next chapter