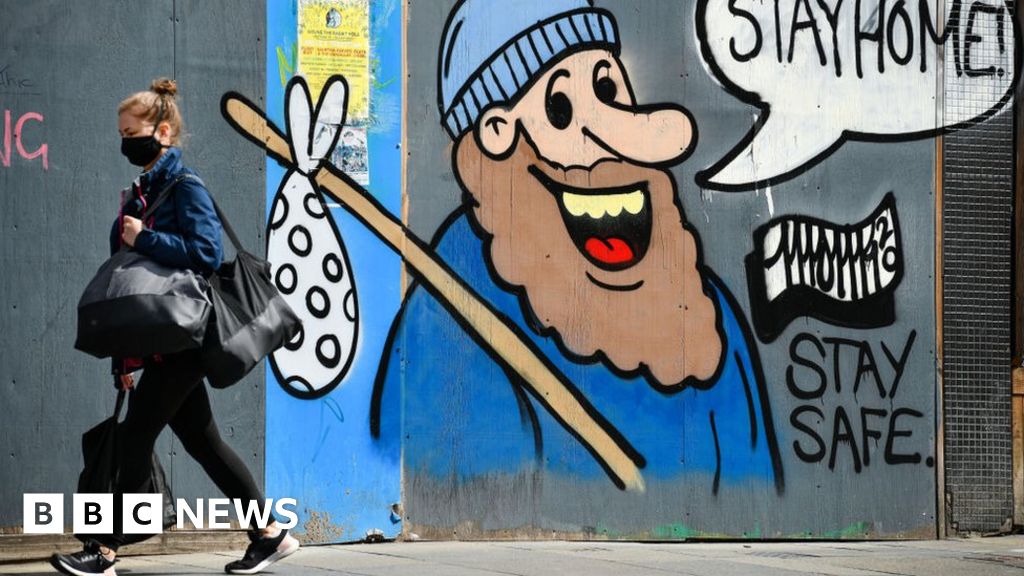 The number of people who died in Scotland at the height of the coronavirus outbreak was a third higher than usual, according to official figures.
National Records of Scotland (NRS) said 18,201 deaths had been registered between April and June.
This was 4,515 higher than the five-year average.
Covid-19 was the underlying cause in 3,739 deaths, accounting for 83% of the excess deaths.
Deaths from diabetes, dementia and Alzheimer's Disease were about a quarter higher than the five-year average, the NRS said.
And deaths from diseases of the genitourinary system increased by 22.5%.
However, deaths from respiratory diseases decreased by 20.6% and deaths from transport accidents were down by 69.1%.
Chief Medical Officer Gregor Smith said the reasons for the higher than usual number of deaths would be better understood "in the fullness of time", and urged people to seek treatment for any medical concerns they may have.
The three-month period covers the height of the coronavirus lockdown in Scotland when schools and businesses were closed, and traffic on all roads was significantly reduced.
Regular health care had been disrupted after NHS Scotland was placed on an emergency footing in mid-March to deal with the outbreak.
Accident and Emergency attendances dropped to below half their normal levels during April, Public Health Scotland data shows.
It is also possible that some deaths attributed to other causes at the start of the outbreak were undiagnosed Covid-19 cases.
Deaths in Scotland April-June
Percentage change from five-year average
Dr Smith said there were "signals" from the latest data that "shows excess deaths go beyond what we would expect directly from Covid", highlighting those linked to Alzheimers and dementia in particular.
He said: "We need to understand why that is the case – are these deaths being contributed to by Covid, or are they for some other reasons?
"Over the fullness of time we will be able to much better understand why these deaths are apparent in the system."
Earlier in the pandemic there was a concern that an increase in deaths linked to cardiovascular conditions may have been down to "people not presenting for treatment" when they needed it.
Dr Smith said: "The message we've had all along is that for these urgent conditions, the NHS remains open.
"If you have symptoms we urge you to seek help and don't just sit on it – there is capacity in the NHS for you to get the care you need."
First Minister Nicola Sturgeon said every death linked to the virus "represents the loss of an irreplaceable individual".
The latest NRS report said only two deaths had been recorded in the week to Sunday where coronavirus was mentioned on the death certificate, with none of them in care homes for the first time in the pandemic.
However Ms Sturgeon warned that people must be vigilant about increasing numbers of cases.
And she did not rule out Scotland following England in reducing the number of people who can meet at the same time.
She said the number of new cases of coronavirus reported each day in Scotland had "roughly trebled" over the past three weeks.
The rolling seven day average of new daily cases over the past week was 152 – compared to 52 three weeks earlier.
The percentage of people tested who return a positive result has also gone up from being "around 1%" to consistently being around 2%.
Ms Sturgeon said: "I hope you can see why the situation just now is a matter of concern to us, and why we need to continue to work as hard as we can to keep the virus under control."