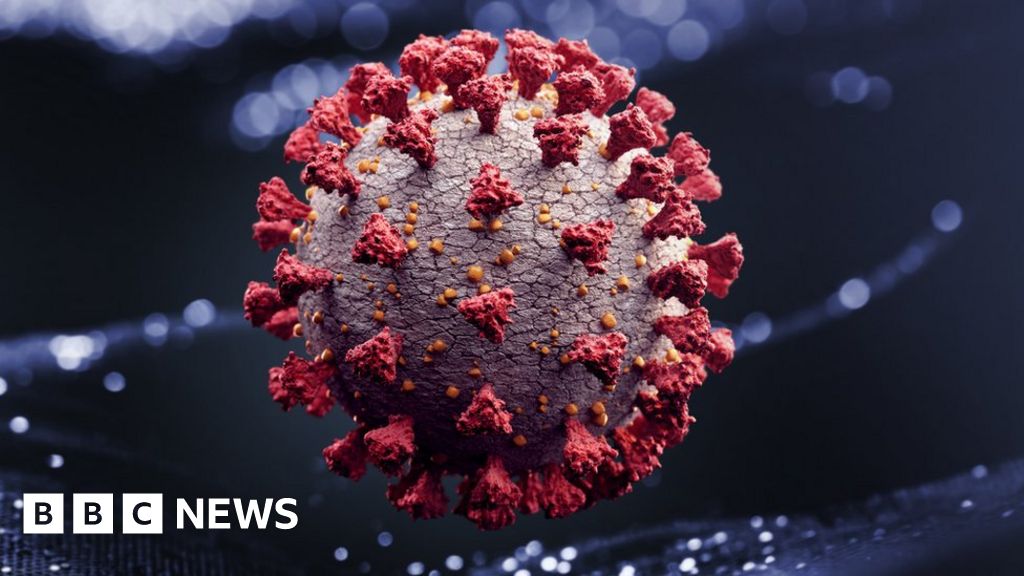 The earliest known person to contract coronavirus within the UK has been identified, scientists believe.
Analysis of samples by the University of Nottingham showed a 75-year-old woman, from Nottinghamshire, tested positive on 21 February.
She is also understood to be first in the UK to die after contracting Covid-19.
A Surrey resident was previously believed to have caught the virus first.
News of the case has emerged only now, because samples were being analysed in retrospect by researchers as they investigated the origins of the UK pandemic.
Nearly 2,000 routine respiratory samples taken from patients at the Queen's Medical Centre, a Nottingham teaching hospital, between January and March were tested.
The report, which has not yet been peer reviewed, states: "Patient 1 in this study is, to the best of our knowledge, the earliest described community-acquired case of SARS-CoV-2 in the UK, admitted to hospital care on the 21st of February 2020, and was also the first UK COVID-19 death, preceding the earliest known death by 2 days."
Until now, the first transmission of coronavirus within the UK was thought to have occurred on 28 February. But this new research suggests there were home-grown cases earlier than this.
Although the study comes from only one hospital in Nottingham, it signals that coronavirus was circulating undetected in Britain at least in early February 2020.
The findings are perhaps not surprising, given the limited testing early on in the pandemic which meant only a small number of people were checked for the virus.
Plenty of people have been doubting the official timeline of coronavirus spread. Other research published in May revealed France's first case was in December 2019 – almost a month earlier than previously thought.
Studies like these help build a more complete picture of the history of the outbreak, but do not tell us what the virus will do next.
Even if more people have been exposed to the virus than first appreciated, it's not clear whether this means more of us will be immune to the disease.
The work also revealed that early coronavirus cases in the UK would have been identified if testing criteria had at the time been less strict, say the scientists.
Prof Jonathan Ball, one of authors of the study, said there was "widespread community transmission of coronavirus" in Nottingham in early February.
However, the researchers said the cases went undetected because testing for coronavirus required a strict criteria to be met like a recent travel history.
The report also found a traveller who had returned from South Korea, who tested positive on the 28 February, had most likely caught the virus in Nottingham rather than in Korea, as had been assumed.
'Expand diagnostic capacity'
Prof Ball said: "Had the diagnostic criteria for Covid-19 been widened earlier to include patients with compatible symptoms but no travel history, it is likely that earlier imported infections would have been detected, which could have led to an earlier lockdown and lower deaths.
"However, the capacity for testing available nationally was not sufficient at the time to process the volume of testing required.
"In order to prepare for any future pandemic such as this, the UK urgently needs to invest in and expand diagnostic capacity within NHS and PHE diagnostic laboratory services."
A Department of Health and Social Care spokesperson said: "NHS Test and Trace is working, it's completely free and is stopping the spread of coronavirus.
"During this unprecedented pandemic we have rapidly built the largest network of diagnostic testing facilities in British history, meaning anyone with coronavirus symptoms can get a test."
Follow BBC East Midlands on Facebook, Twitter, or Instagram. Send your story ideas to eastmidsnews@bbc.co.uk.