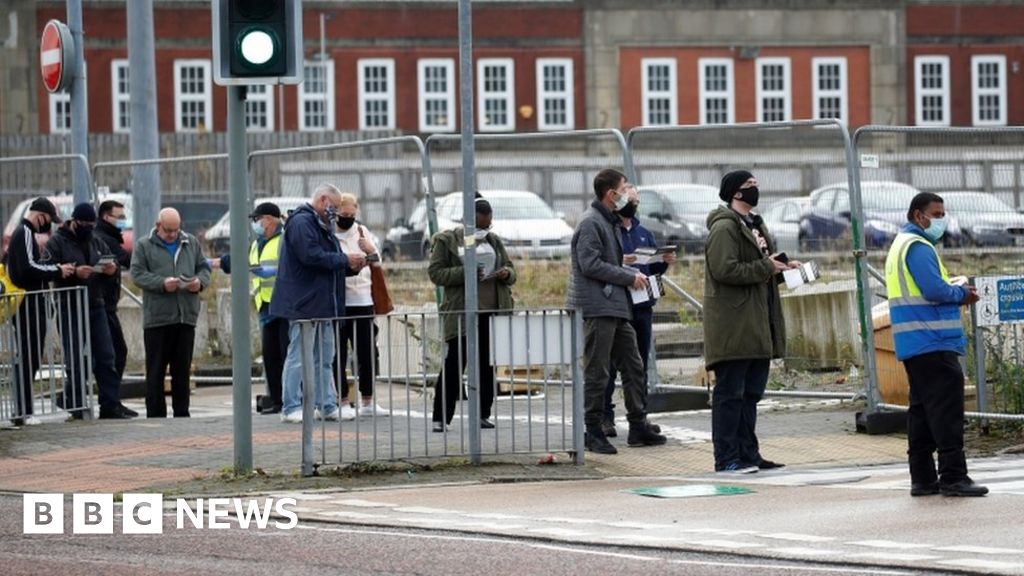 Tighter restrictions have been introduced in Bolton, including only allowing takeaways from hospitality venues, after a rise in Covid-19 cases.
The new measures also include a curfew which will require all venues to close between 22:00 and 05:00.
Health Secretary Matt Hancock said the town in Greater Manchester had "the highest case rate in the country."
He said there were 120 cases per 100,000 in Bolton, which had already been under stricter lockdown measures.
Announcing the new restrictions to MPs, Mr Hancock said: "The rise in cases in Bolton is partly due to socialising by people in their 20s and 30s. We know this from contact tracing.
"And through our contacting tracing system we've identified a number of pubs at which the virus has spread significantly."
As well as restricting hospitality venues, he said visitor limits will also be put in place in care homes in Bolton.