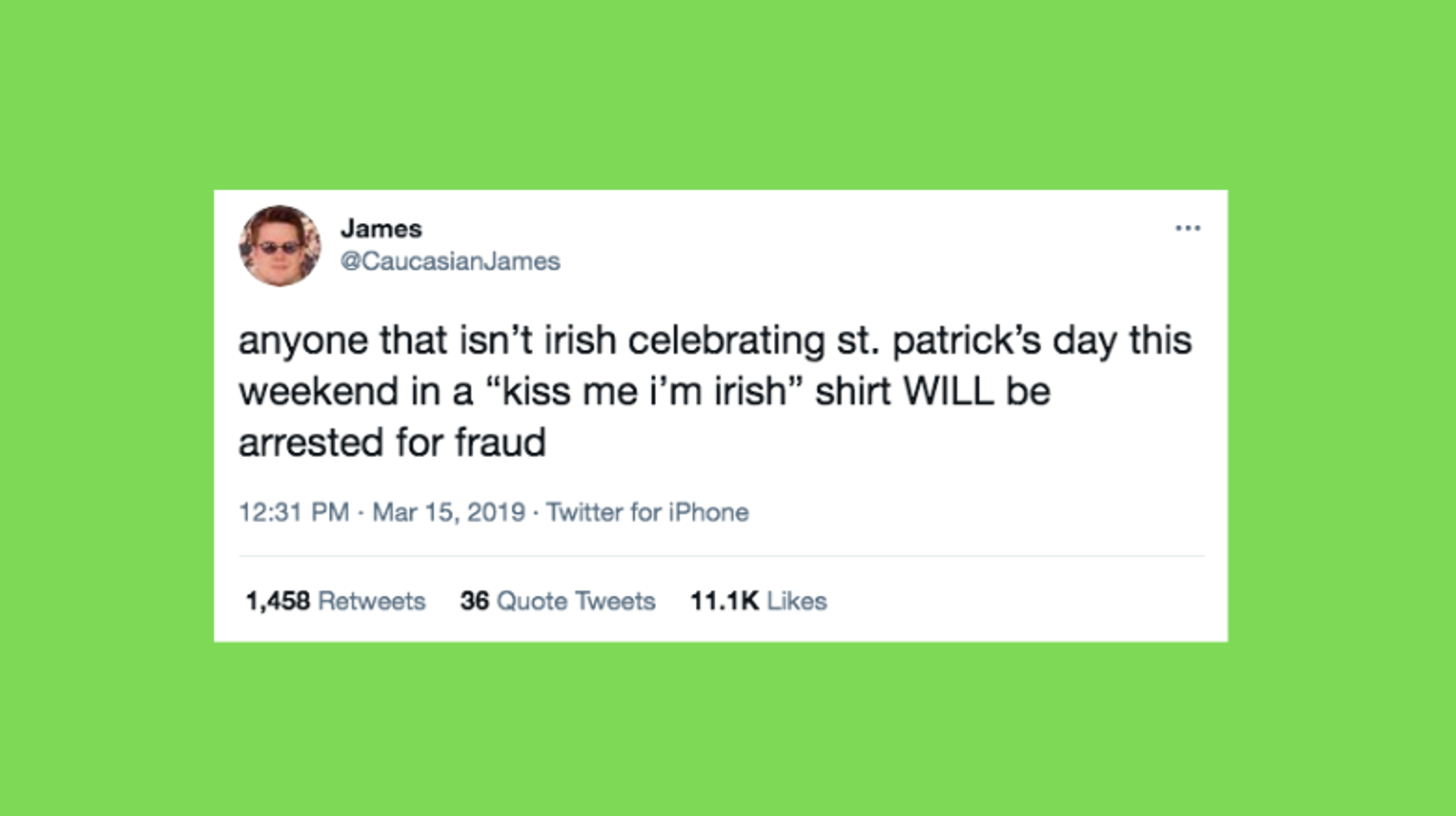 Given the debauchery of traditional St. Patrick's Day festivities, it makes sense that the holiday isn't exactly known for classy fashion.
From the bright green hues to the "Kiss me, I'm Irish" tops, St. Paddy's Day is the opportunity to break out the ensembles that don't get much use in everyday life.
Below, we've rounded up 21 funny tweets about St. Patrick's Day style. Enjoy!